Optima Power Electric Fence Tape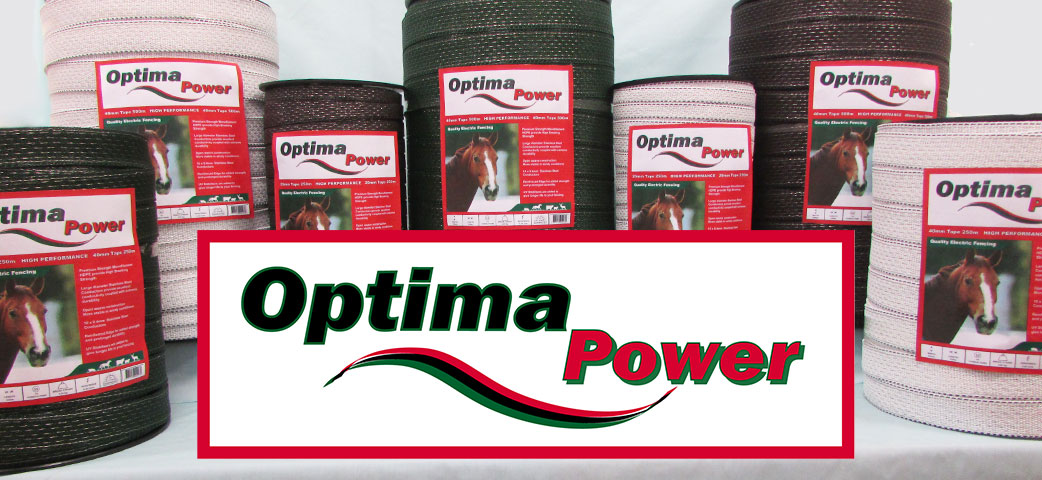 Long life electric fence tape using thick stainless steel conductors, with UV protected monofilament polyethelene filaments.
The thick stainless steel conductors give good conductivity that will stay good, Unlike copper products it will perform the same on day one as 5 years down the line, the stainless steel is tough and durable.
Our electric fencing tape has a wide weave that allows the wind to blow through, ensuring that the tape is less affected by wind in adverse weather conditions.