Electric Fence Polyrope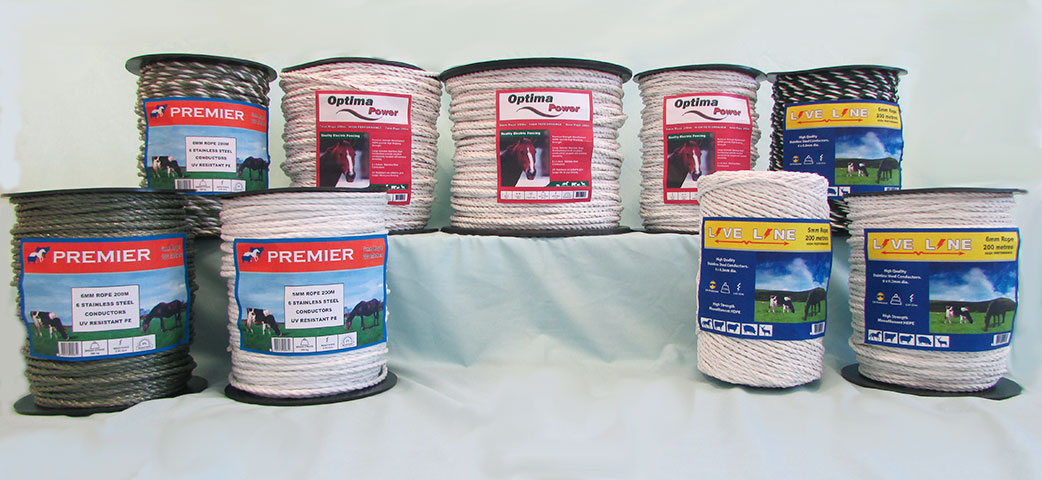 Electric fence polyrope is perfect for portable and semi-permanent installations. Good visibility. Ideal for use with cattle, horses, sheep, goats and deer.
Our Fencing products are divided into the following ranges:
Optima Power – Superior conductivity and strength
Live Line – Excellent conductivity and strength
Premier – Standard conductivity and strength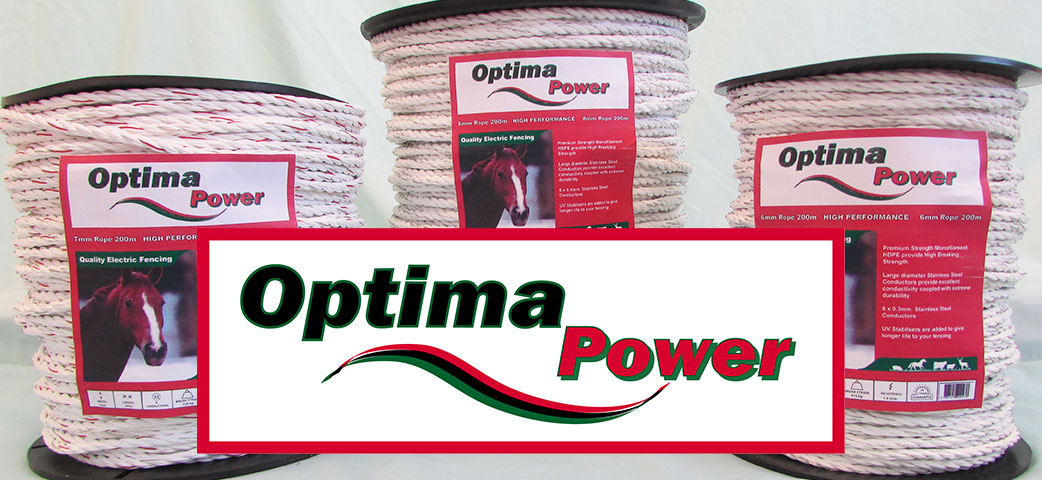 View Optima Power Fence Rope >>
Long life electric fencing using thick stainless steel conductors, with UV protected monofilament polyethylene filaments. The thick stainless steel conductors give good conductivity that will stay good, Unlike copper products it will perform the same on day one as 5 years down the line, the stainless steel is tough and durable.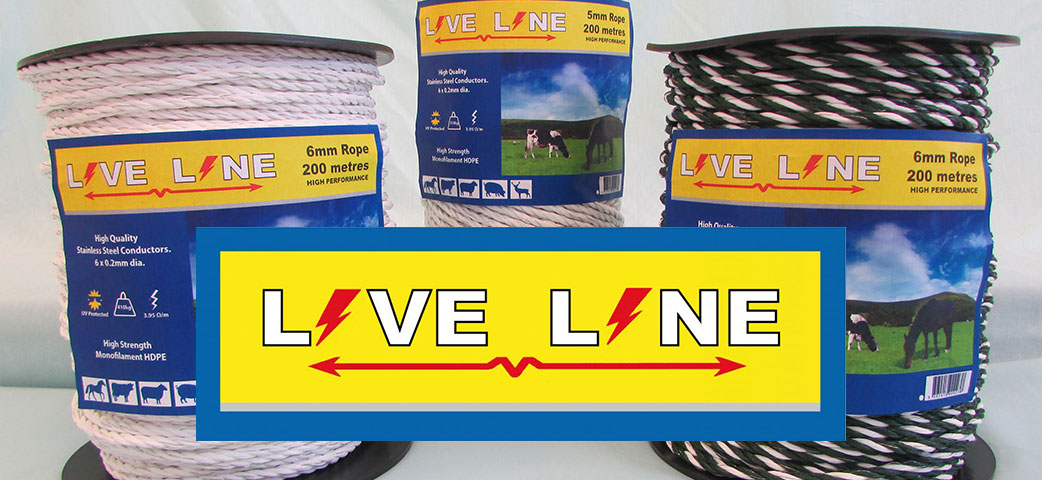 View Live Line Fence Rope Range >>
Excellent performance electric fencing using high grade stainless steel conductors. An excellent cost to performance balance. Suitable for permanent and temporary installations